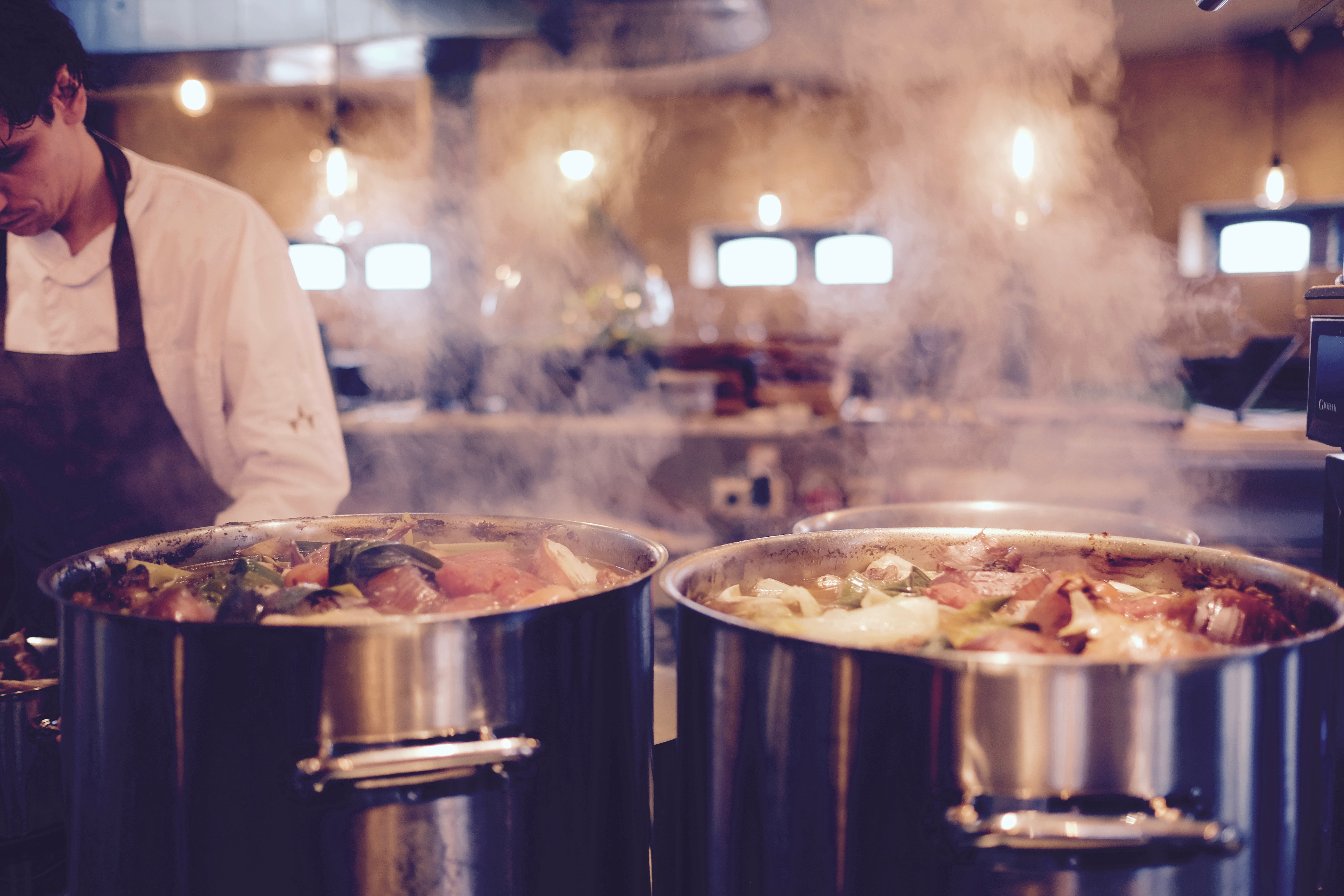 Are you looking to set up your own restaurant, bar, coffee shop or catering company? If so, there's a few pieces of commercial kitchen equipment that you'll need to get before you open your doors to the public. Once you've found the premises for your business, you're going to want to make a start with planning and preparation. And this includes what you need to start a commercial kitchen from scratch. From hiring staff to high-quality commercial kitchen essentials, this beginner's checklist will make sure you don't forget a single thing.
Large Commercial Kitchen Equipment
Without any equipment, how do you expect to make and serve great food? In a commercial kitchen, there's several staple pieces that can't be missed out. No matter whether you're operating from a small or large premises, there's no way you'll be able to manage without:
As well as these key pieces, there are several other items of commercial kitchen equipment that will make your life easier. This includes:
· Hot and ambient display cupboards
Small Commercial Kitchen Equipment
Now you've got the big pieces sorted, you're going to want to look into ordering the smaller must haves for your kitchen. These are what will allow you to maintain a high standard of food and deliver something that your customers will want to try again and again. You'll need:
· Cookware
Kitchen Storage Solutions
Everything mentioned above will help you to cook tasty meals. But what are you supposed to do with all the food and produce you have? You're going to need a large storage space – like a walk in cold cupboard – to help keep your food fresh. You can then keep this space organised with smaller storage containers. All of your refrigeration systems should be well kept to ensure that you don't give food poisoning to your customers. Remember, without adequate food storage, you're much more likely to keep wasting your food and money.
Think about Health and Safety in the Kitchen
In a commercial kitchen, it's vital that high standards of hygiene are maintained. To get you started, there's a wide range of hygiene and safety items that you should invest in. From signs, notices and barriers, to bins and food labels, these handy tools will help you keep your kitchen in working order. You're also going to want to get yourself some comfortable chef's clothing if you're looking to keep your kitchen standards high.