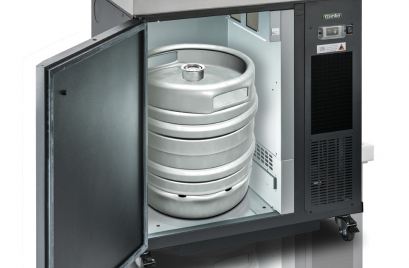 Welcome to our collection of top-quality Keg Coolers, designed to keep your draft beer chilled and ready to serve. At CE Online Ltd, we understand the importance of serving your customers with perfectly chilled beverages, and our Keg Coolers are crafted to meet the demands of bars, restaurants, and home entertainment spaces.
Explore our diverse range of Keg Coolers, available in various sizes and configurations to accommodate different keg capacities. Our coolers are equipped with advanced cooling technologies, ensuring consistent and ideal temperature conditions for your draft beer, so you can provide a refreshing experience every time.
From single-tap keg coolers to multi-tap models, our selection caters to all your beverage dispensing needs. With their user-friendly controls and durable construction, our Keg Coolers are easy to operate and built to withstand the demands of a busy establishment.
Elevate your beverage service and impress your patrons with perfectly chilled draft beer by choosing CE Online Ltd's premium Keg Coolers. Enhance your business or home entertainment experience with the best in cooling solutions.