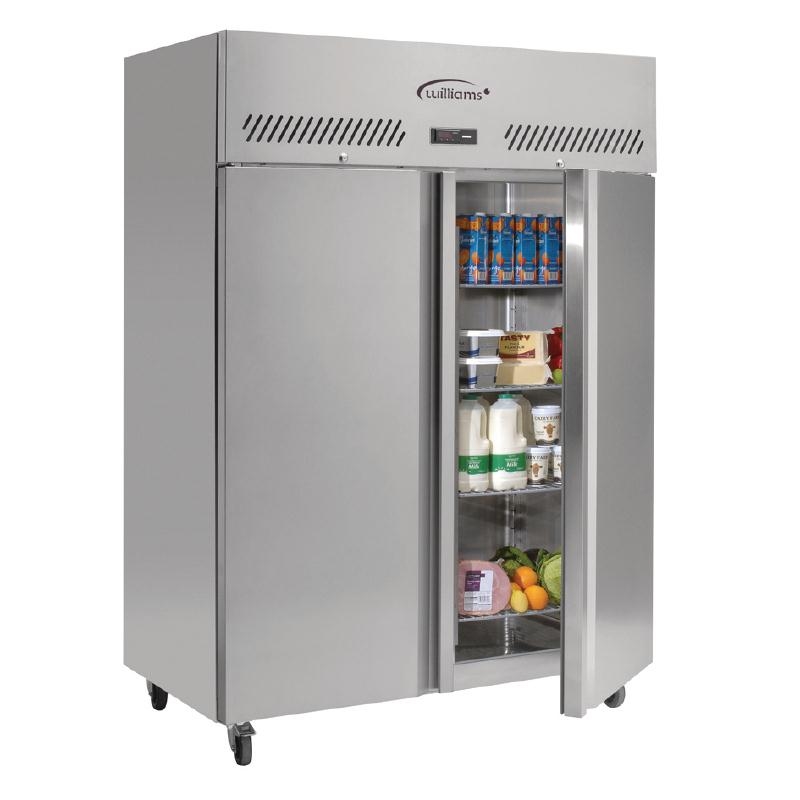 At CE Online Ltd, we offer a diverse range of high-quality refrigeration solutions, featuring double-door fridges specially designed for the demands of busy restaurants, supermarkets, and foodservice businesses.
Our Double Door Commercial Fridges offer generous storage space and convenient access, making them ideal for storing a wide range of perishable goods, from fresh produce to beverages. With their superior cooling performance and robust construction, these fridges ensure that your inventory remains at the optimal temperature, preserving freshness and quality.
Explore our selection of double-door fridges, available in various sizes and configurations to accommodate the specific requirements of your business. With user-friendly controls and adjustable shelving, organizing and accessing your inventory becomes effortless, enhancing the efficiency of your operations.
From energy-saving features to durable components, our Double Door Commercial Fridges are designed to withstand the rigors of a commercial environment while maintaining consistent and reliable cooling performance.
Choose CE Online Ltd for top-notch Double Door Commercial Fridges, and enjoy the spaciousness and efficiency that will elevate your refrigeration needs to a new level
We stock the biggest brand such as Blizzard, Gram, Hoshizaki, Foster, Polar Refrigeration, Vestfrost and Williams.