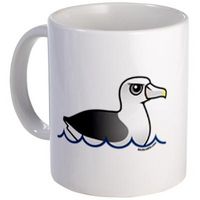 Water boiler, water boiler, every where but where's the perfect drink? Not quite The Rime of the Ancient Mariner (originally The Rime of the Ancyent Marinere) but more of a commercial catering equipment enthusiast looking for a water boiler angle with a difference.

Water boilers can be a necessary and essential piece of equipment for any business or establishment. Whether you are an office, coffee bar, restaurant, wine bar, church or village concern or have a catering trailer or an outside catering company, we all need to be able to boil water for hot drinks. And we all seem to call them something different, here are some of our top names: tea urn, catering urn, hot water urn, water boiler, kettle, industrial kettle, catering kettle, commercial kettle, boiler, hot water boiler.

Here are our top four commercial water boilers of the moment and being a woman, this changes constantly, as shiny stainless steel, streamlined casings and small footprints are almost as good as diamonds, well, almost!

Burco water boiler
Now you could say that Burco are "The Daddy" of water boilers, as they have been manufacturing equipment in Britain for over a century.
Burco AFCT10 & AFCT20 Counter Top Autofill Boilers with a 10ltr tank capacity and an hourly output of 40ltrs, coupled with front of house good looks and a 3 Years Parts & 1 Year Labour warranty, this product speaks for itself.

Parry water boiler
Parry are also a British manufacturer with a great reputation and have been manuafcturing for over 60 years.
Parry AWB3 - Counter Top Autofill Boiler our best selling water boiler to date! Good performance, good footprint, good value, need we say more.

Instanta water boiler
Instanta is now owned by Zip, who are world leaders in instant boiling water technology. Instanta are also a British manufacturer, can you see a pattern in our favourites?
Instanta 1000C - Compact Water Boiler a brand new boiler from Instanta, with its self diagnosis system and small footprint, could this be our new best seller?

Lincat water boiler
One of Lincat's slogan's is "Quality you can depend on", and their FilterFlow automatic water boiler is certainly a dependable water boiler.
Lincat EB3F & EB4F - Filter Flow Automatic Water Boiler the FilterFlow push button dispense, automatic water boiler has good looks, a built in filtration system and is ideal for self service operations. Easy fit replacement filters have a life of 4000 litres or 6 months (whichever comes first).

But wait, I've only mentioned Auto Fill Water Boilers!
We are also a stockist for Auto Fill Water Boiler - counter top, Auto Fill Water Boiler - undercounter, Auto Fill Water Boiler - wall mounted, Kettles, Catering Kettles, Catering Urn - Electric, Catering Urn - Gas, Manual Fill Water Boiler - Electric, Manual Fill Water Boiler - Gas, & Water Boilers (waterboiler)

Having highlighted our four favourite water boilers, and in particular, four countertop water boilers I must remind you that their are other models and manufacturers out there. Please follow the links below to search by manufacturer.

I would also like to remind you that you should have a water softener fitted to your incoming water supply for any "plumbed in" appliance.

We strongly recommend the fitting of a commercially suitable water softener or filter to your incoming water supply when purchasing, manufacturers will not honour a warranty claim if limescale damage is the cause of break down.

Please follow these links to see water boilers by manufacturer:

Bravilor water boiler
Burco water boiler
Cygnet water boiler
Instanta water boiler
Lincat water boiler
Parry water boiler

So, getting back to perfect drinks, I like a nice almond latte in the morning, a cool crisp glass of Champagne in the afternoon, a good gin and tonic with lots of ice and a squeeze of fresh lemon and lime for an aperitif and for cocktail hour a mojito!!!! How about you?