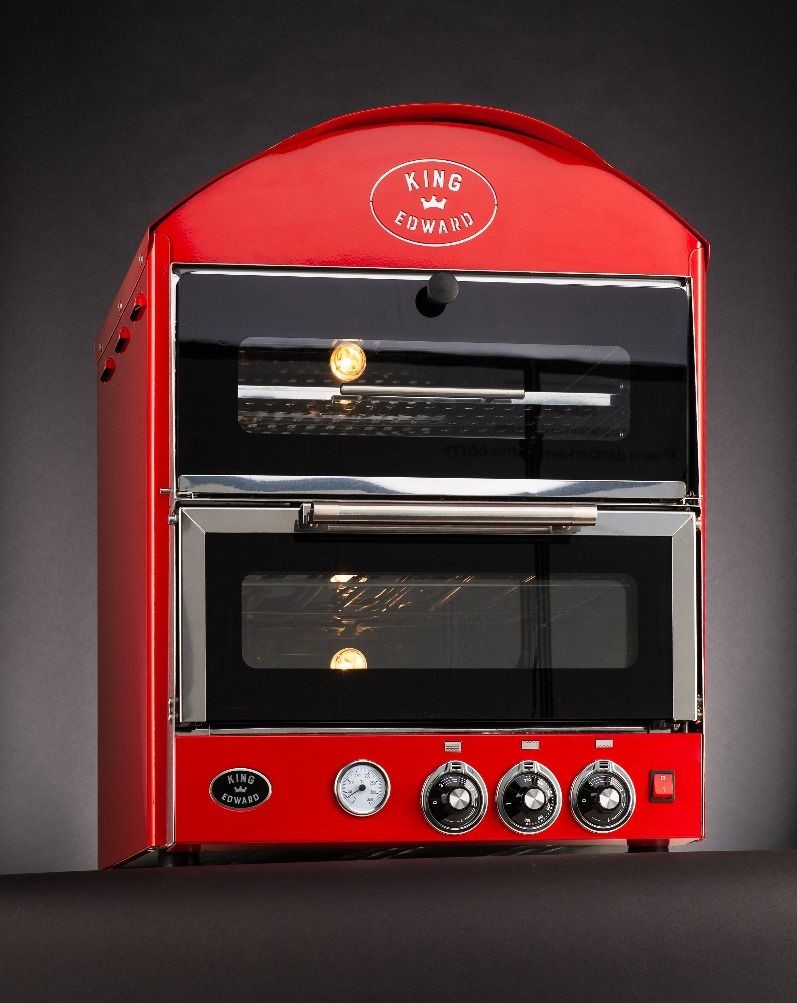 We are delighted to be selling King Edward Catering Equipment's brand new Pizza King Oven.

As a special introductory offer we are currently giving...
£50 off every oven purchased!
Use code: PIZZAKING
The most recent extension of the King Edward collection is a range of four highly efficient, countertop pizza ovens, encompassing the handmade British quality and highly visual appeal that King Edward are renown for. All models are thermostatically controlled up to 350 Degrees C, with independently heated cordierite pizza stones for the perfect cook every time. The double glazed doors allow viewing of the illuminated cooking and storing cavities.
All of these features are contained in a compact, countertop unit that simply requires a 13 amp socket (2 sockets for the double ovens), that will look great on the counter and work as a 'silent salesman' to promote the sales of pizzas to your customers.
Specification comparison:
-

To view all options: SHOP HERE