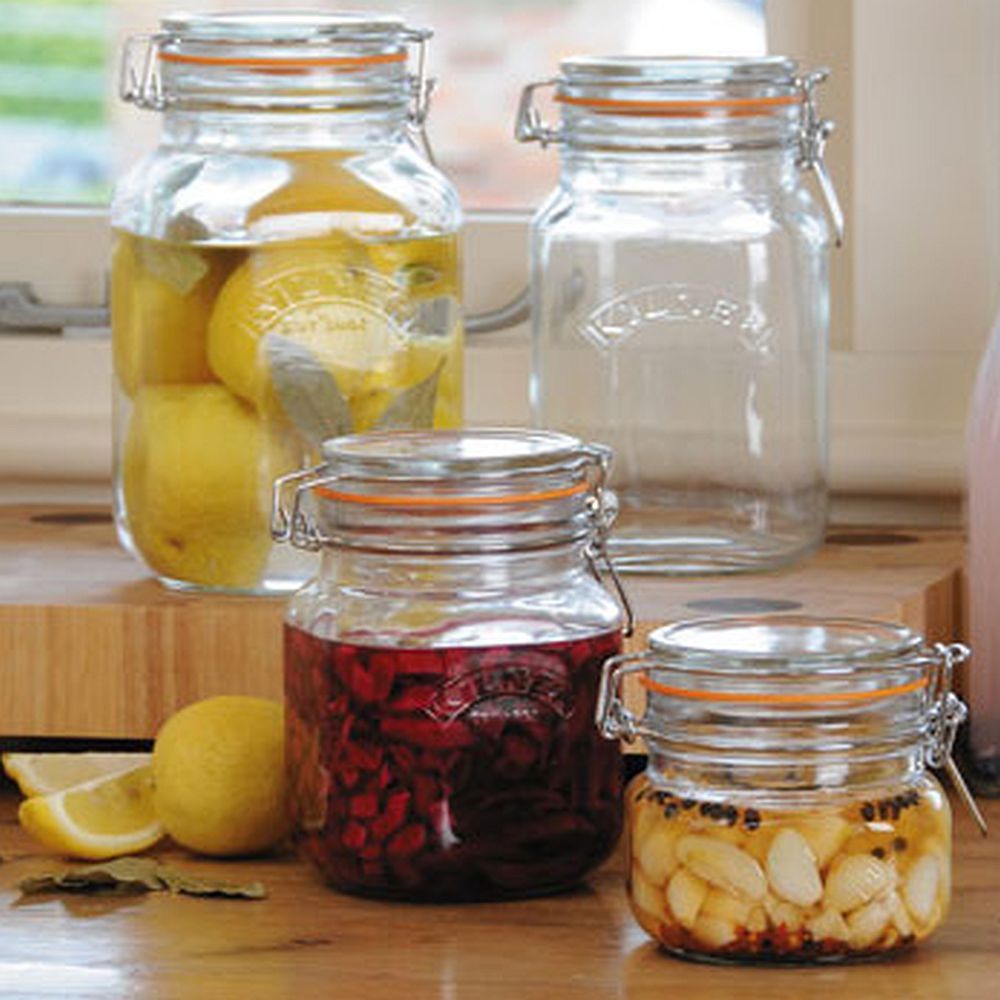 Welcome to our curated collection of Clip-Top Bottles and Jars, featuring renowned Kilner products for all your bulk storage needs. At CE Online Ltd, we take pride in offering a diverse range of high-quality clip-top bottles and jars, specially designed to meet the demands of commercial kitchens, foodservice businesses, and bulk storage enthusiasts.
Our Clip-Top Bottles and Jars selection showcases the renowned Kilner brand, known for its iconic design and superior quality. Whether you're storing homemade preserves, pickles, sauces, or dry ingredients, these bottles and jars provide an airtight seal to keep your bulk items fresh and flavorful.
Explore our comprehensive catalog, featuring various sizes and shapes of clip-top bottles and jars, perfect for organizing and preserving your culinary creations. With their durable construction and easy-to-use clip-top closure, these bottles and jars offer a convenient and stylish solution for bulk storage.
From commercial kitchens to home pantries, Kilner clip-top bottles and jars ensure an organized and efficient storage system, allowing you to maintain the quality and freshness of your ingredients or products.
Choose CE Online Ltd for top-notch Clip-Top Bottles and Jars - Kilner products, and enjoy the excellence and reliability that come with one of the most trusted names in bulk storage.