Commercial Kitchen Shelving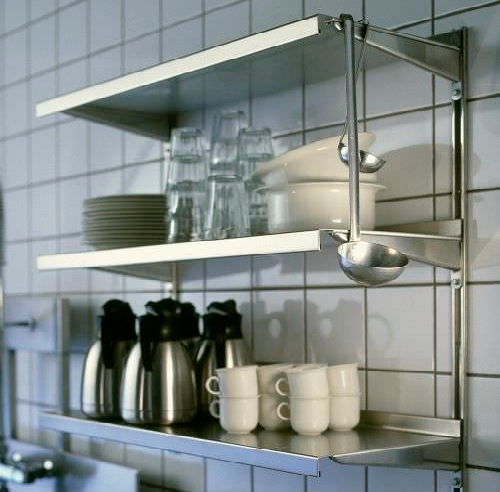 Stainless Steel Commercial Kitchen Shelving is an incredibly popular product range with our customer base of commercial kitchen customers, and it's easy to see why. The highly modular kitchen shelving available on our site from leading manufacturers such as Parry and Lincat, tackles a huge problem busy kitchens face everyday – the lack of available storage space.
The right shelving products allows kitchen staff to utilise all available storage space within the kitchen, and offers an incredibly reliable product –the strength of which easily accommodates everything from foodstuffs to pots and pans. Furthermore, these products are designed and built with ease of cleaning in mind, meaning these shelves help you maintain and exceed your kitchen hygiene obligations.
Our range kitchen shelving is widely used across food storage and preparation areas, and is suitable for use in a wide variety of temperature controlled environments. When used correctly in food preparation areas, shelving can also drastically increase kitchen efficiency, by ensuring that the right ingredients are always kept at hand.
Organising and running a commercial kitchen is always a challenge, especially if the kitchen is within an older building, to that end, we are confident in our range of storage options making your life easier. If you have any questions about the range – just get in touch and we will be happy to help. Remember, all of our products on the site come with a price matched promise guarantee.