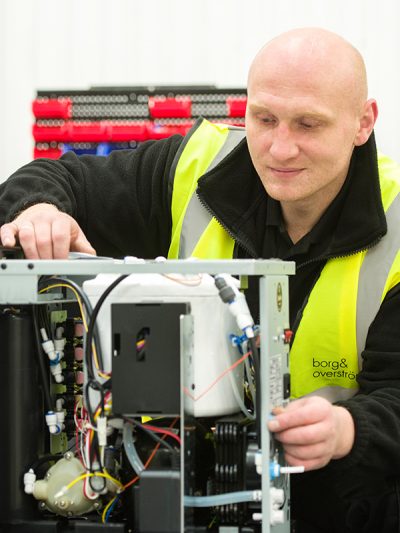 We have teamed up with Cascade Water Systems who already carry out our Borg & Overstrom Installations to provide a 6 monthly service package.
It is recommended by the manufacturer to replace the filter every 6 months. To ensure that your machine performs at its optimum why not let us do this for you?
This service includes a full descale, probe clean, sanitisation and filter change for just £65 plus vat. Our engineers will contact you to book this in at a convenient time and will schedule another call in 6 months' time if required.
Click Here to purchase
The team at Cascade have over 50 years' experience in the water industry and their sole aim is that of customer satisfaction:
"We aim to give our valued customers 100% satisfaction, 100% of the time".
We cover the whole of Mainland UK and also carry out servicing for water boilers for £69 plus vat.
If you do not require a service but would like to purchase another filter, CO2 canister or any other accessory, they can be found here