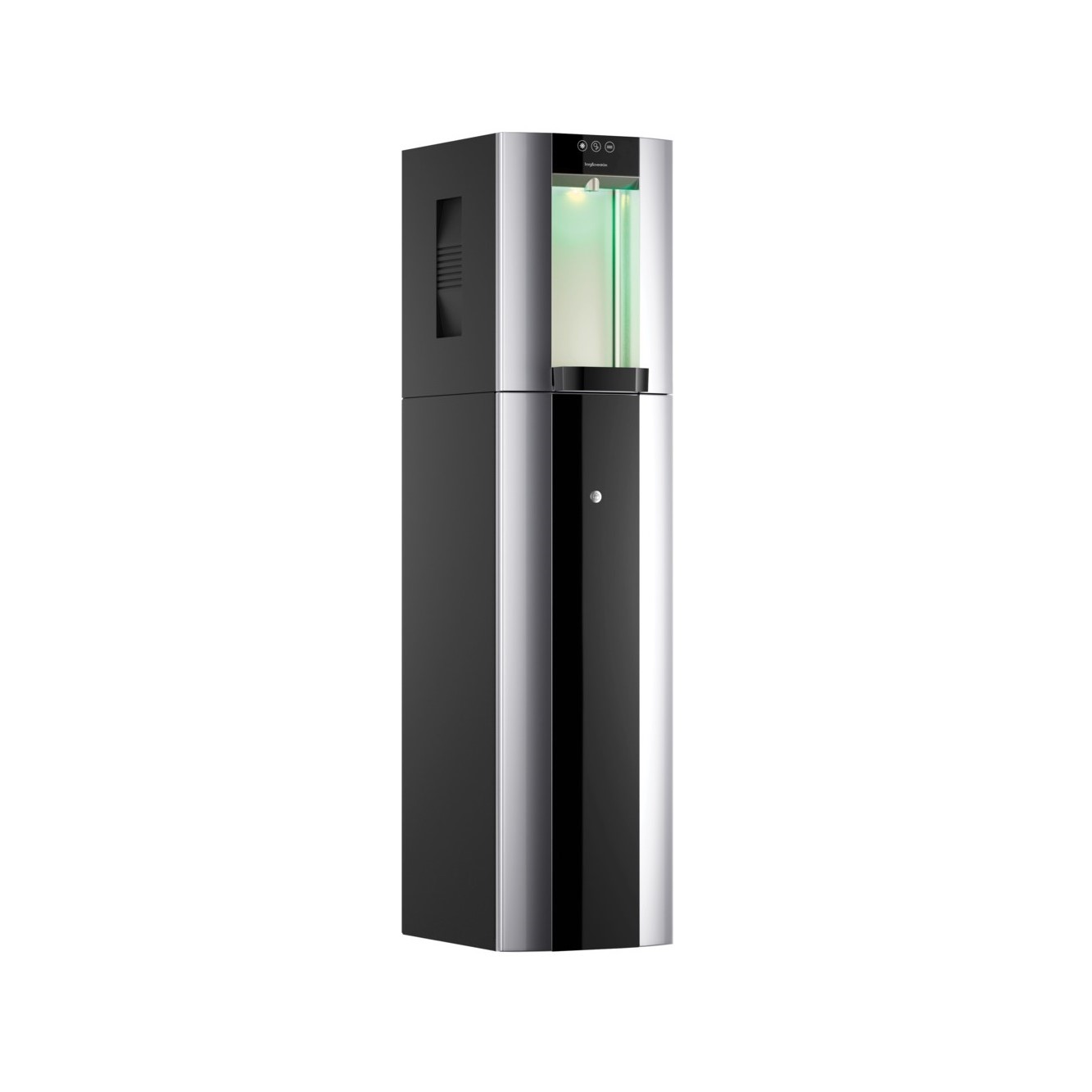 Borg & Overstrom E6
Smart and sustainable compact water dispenser
The latest evolution in sustainable water dispensing, the E6 combines intelligent eco-friendly technology, energy-efficiency and powerful performance in every pour. Featuring advanced energy-saving EcoMode technology, future-thinking SIMSecure connectivity and antimicrobial touch panel protection, the E6 is perfect for filling water bottles, glasses or carafes with freshly-filtered chilled, ambient, sparkling or hot water, all at the touch of a button.
Environmentally conscious design
The E6 is manufactured in the UK at our zero-to-landfill facility and sourced through a nearshored supply chain that prioritises environmentally friendly components. Equipped with DryChill® eco-refrigerant cooling and energy-efficient EcoMode technology, the E6 is a sustainable solution for great-tasting, filtered water.
Premium aesthetic
Crafted with premium aesthetics for a contemporary design, the E6's premium finish is easy-to-clean and features a durable Fynil® finish with antimicrobial silver ion protection, providing complete hygiene confidence in communal areas.
Energy-saving EcoMode
Sustainably superior, the E6 is consistently energy-efficient and features our innovative energy-saving EcoMode technology as standard. Employing intelligent sensors, EcoMode sends your E6 into standby mode during prolonged darkness or inactivity, ensuring there is no unnecessarily chilling of water overnight, or when no one is around to enjoy it. Better for the environment, better for your energy costs.
Next-generation modularity
The E6 is powered by our exclusive, next-generation, modular ProCore® system. Both space and energy efficient, this compact and powerful processor features a unique design with discreet ventilation for optimised chilling and recovery times. Its universally compatible parts increase maintenance efficiency for distributors and demonstrate a commitment to outstanding reliability for all users.
Intelligent energy-efficiency
The E6 features DryChill® technology, the most recent advancement in water cooling. This airless system features a rapid-chill coolant coil, housed in an aluminium core for ultimate hygiene and performance. The efficient, tankless system reduces the risk of contamination and the need for sanitising chemicals, while ensuring every glass, from the first pour to the last, is consistently chilled just seconds before you drink it.
Hygiene assurance in every pour
Totality® is our 5-step methodology to achieving pure, healthier, premium water. Providing hygiene assurance in every pour, Totality® reduces sediment, odours, chlorine and microplastics, for freshly-filtered water that is safe to drink and tastes clean and crisp.
Future-thinking digital data insight
The E6 meets the needs of the modern workplace. Designed for improved efficiency and insight, the E6 features industry-leading intelligent connectivity and comes IoT-ready with touchless Bluetooth® operation as standard.